Memory of the sunlight filtering down through the trees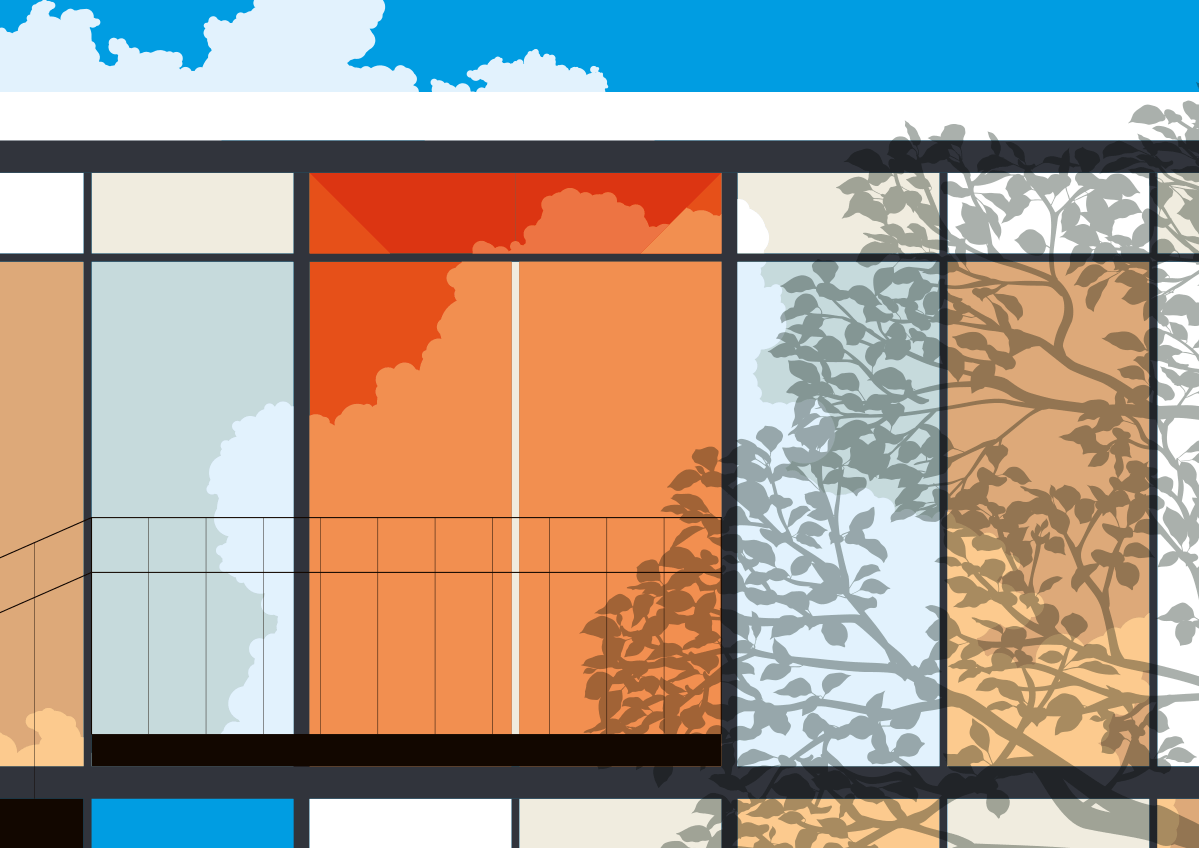 I was gazing at the project area. It is a planned construction site, but there still are several big camphor trees.
Under the sunlight filtering down through those trees, I was driven by a subtle feeling.
It was when I was small… at the place of … a big mysterious tree…a beetle…a rustling of leaves, flowers of unknown names, and a smell. It was totally a different place, but a vivid feeling lingered.
When people try to create something, they often draw out old dreams and/or memories of past events and materialize the feeling from them. I always think that an ideal laboratory has to have an environment that does not disturb, but stimulate the overflowing senses and feelings. The client who had been developing hair products and cosmetics, was asking the project to be completed urgently so that it meets the 70th anniversary of the founding of the company. However, in order to build the requested size of the building on the given land, it is essential to remove all the camphor trees, which by my instinct, felt should be avoided. After having several examinations, we proposed a new plan of keeping one of the camphor trees as a symbol tree, and we went on with that plan. In the façade of the building, we have randomly placed frosted glass and panels made of camphor trees. This allows people to keep the old scenery of the site in their memories. As a result, the laboratory became a space where you can enjoy different kinds of lights from outside depending on time and seasons.
We imagined a scene that; there is a sunlight filtering down through the big camphor tree, and when workers are entering the building, they head for a laboratory to develop a product with brand new senses with listening to rustling of leaves, enjoying slight smell of flowers and bringing back old memories and feelings.